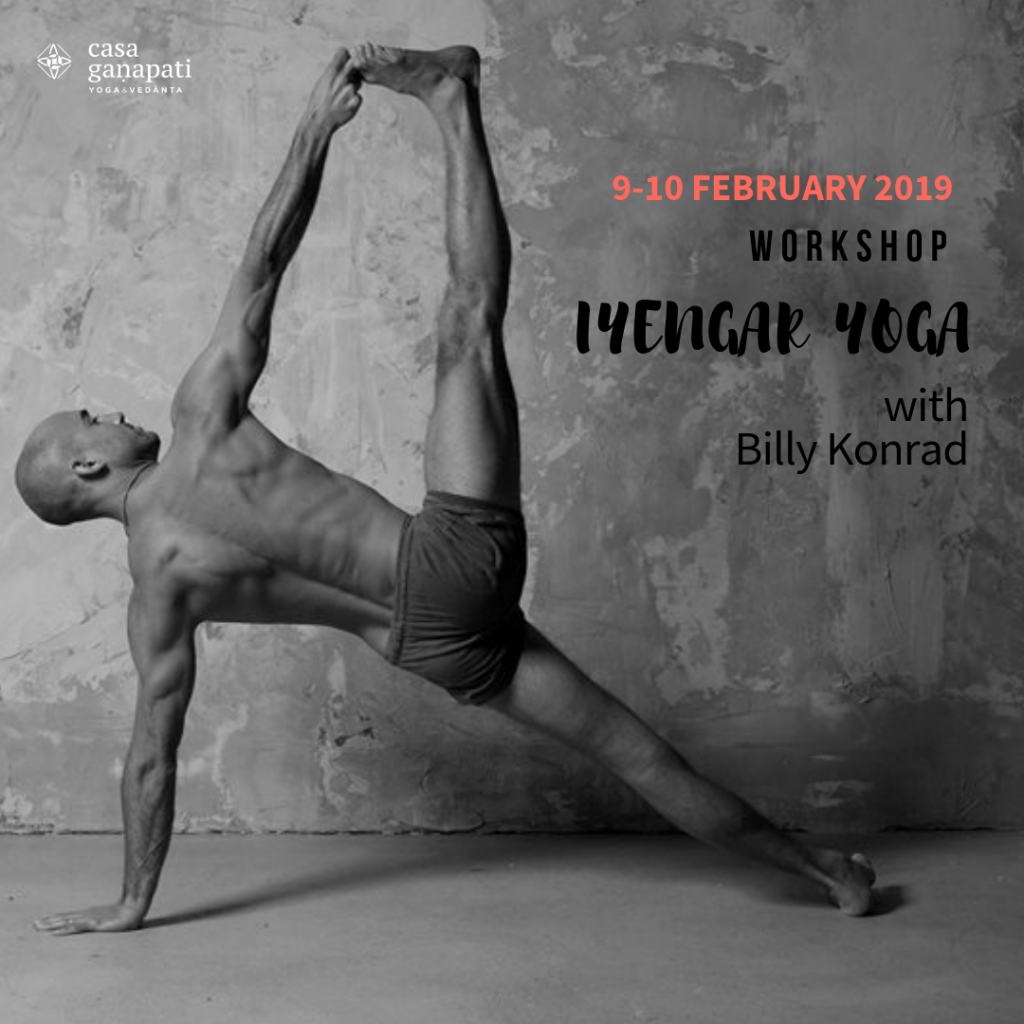 Diffusing the Tension from Shoulders and Hips for a clearer, more objective, and rewarding practice.
 Drawing inspiration from his long time learning in the Iyengar teaching tradition and through his own personal exploration, Billy will guide us in an open-eyed practice. Come and join us!
 Schedule:
Saturday and Sunday
9.00h – Morning practice
12.00h – Lunch Break
15.00h – Evening practice and prāṇāyāma.
18.00h – Namaste!
THIS WORKSHOP WILL BE GUIDED IN ENGLISH. SOME YOGA BACKGROUND AND PRACTICE ARE REQUIRED!
About Billy:
Billy is a certified Senior Iyengar Yoga Instructor based in Lisbon, Portugal. Originally trained at the Iyengar Yoga Institute of San Francisco, he relocated to Europe in 2007 to further his training in Paris, France. In 2012, he moved full time to Lisbon – where he now lives with his family. He brings more than 25 years of practice to his regular public classes in Lisbon, and to the workshops he teaches in a variety of locations in Europe.
More about Billy: www.billykonrad.com
Registration
Cost: 130€
early bird 110€ (until the 9th January 2019)
Registration must be submitted by email and confirmed with the payment. Places are limited so please book in advance.
ana@casaganapati.com | 919022478